Advay Warrier
President of Editorial Board
We live in a society of extremely talented and intellectual individuals among us waiting for the opportunity to express their hidden personalities. With the Enigma, the Editorial Board aims to ensure that your talents shall not go unnoticed.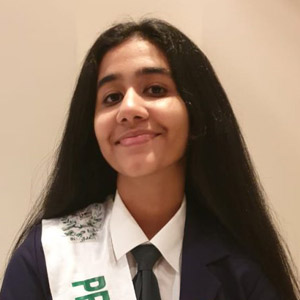 Aishwarya Harikrishnan
President of Editorial Board
"The comfort zone is the great enemy to creativity." Keeping this in mind, we urge each one of you to step out of your comfort zone and show us what you got. A creative mind does not stick to only one path. They venture to find new things that inspire them to create their best work. After all, if creative expression was like a currency, you would be a millionaire.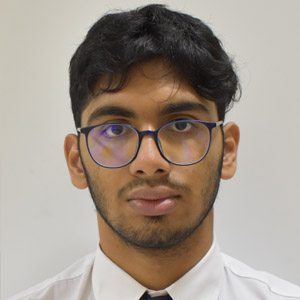 Venkatesh Pillai
Vice President of Editorial Board
" A single candle can both deny and define darkness." We here at the Editorial Board, believe that the bright flame of a creative mind defies idleness in the same manner as a lit candle. With the Enigma, we hope to provide an outlet through which every student can express this creativity, and create an atmosphere of unfiltered expression.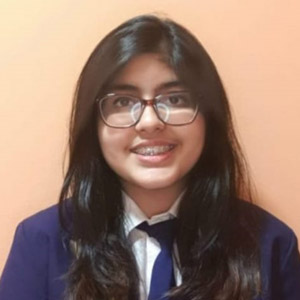 Suhani Gupte
Vice President of Editorial Board
"The desire to create is one of the deepest yearnings of the human soul." In light of this, we aspire to create a platform, where we redesign the boundaries of creative expression. Enigma will serve as a plethora of creative artistry, where you can manifest your inner artist. Join us as we celebrate individuality, diversity, artistry, and creativity. Welcome to the Expression Express.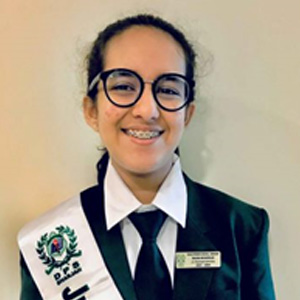 Shaina Mukherjee
Editorial President – Middle School
"READING IS LIKE BREATHING IN, WRITING IS LIKE BREATHING OUT."
My aim at DPS Sharjah, is to provide a platform for all students, be it the passionate readers or the budding authors, a zealous space to express & illustrate their thoughts and delve deeper-in to introspect further.
Encouraging and supporting each and every dipsite isn't a very easy task, but we shall abide by the school motto and execute our duties to the best of our capabilities.
We shall consistently motivate each and every one of our dipsites to stick by the quote by the distinguished philosopher Plato, "Books give a soul to the universe, wings to the mind, flight to the imagination, and life to everything."
Abdul Aleem Jaseer
Editorial President – Middle School
"Creativity is intelligence working beyond its limits." Considering this, we, the editorial board, encourage each of you to expand your wings of creativity and soar high.

Enigma is an opportunity to express imaginative ideas and thoughts into creativity. We hope you have an incredible experience here!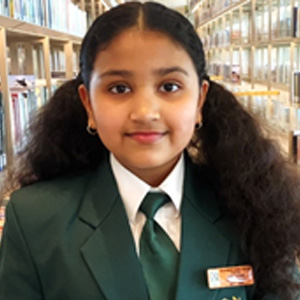 Izra Serah Nissam
Editorial President – Primary
"If you cannot do great things, do small things in a great way." Accommodating this. we, the editorial board encourage you to always be creative. In life, creativity is what makes us different. They say smartness can guide you to success, but it is nothing without creativity. Once you step out of your comfort zone, what you can do will amaze you.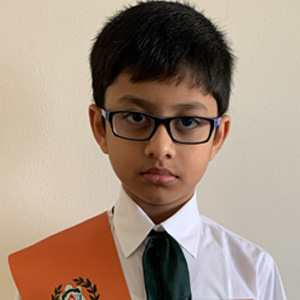 Shounak
Editorial President – Primary
"Believe yourself and you can change the world" Enigma will connect the minds of today and create the future of our school. The Editorial board ensures that none of talents will go unobtrusive. With the help of Enigma we hope to see and predict the future world. The Editiorial functioning structure will be completely revised once again to accommodate the new way of working. Above all, Hard work beats talent when talent doesn't work hard.