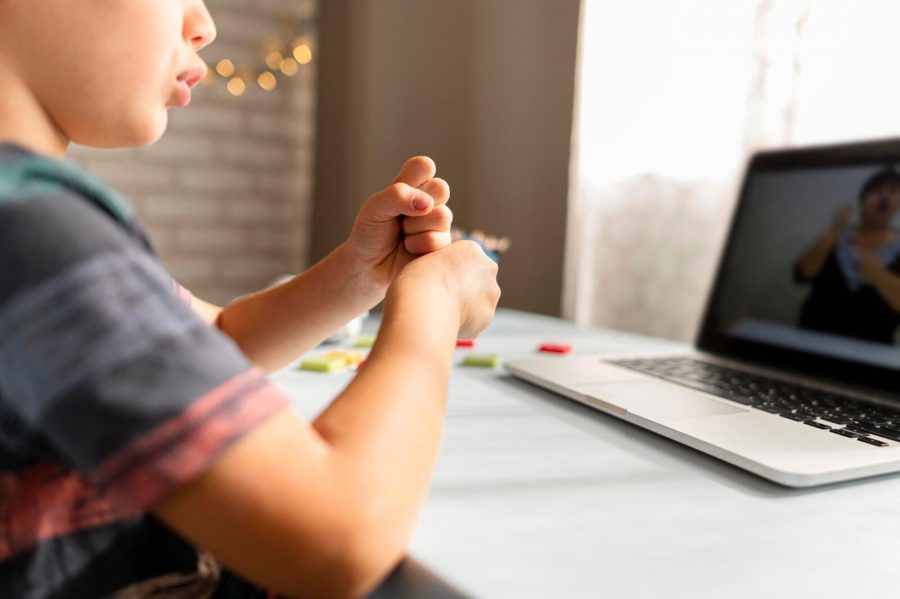 The jury stands divided on whether the disruptive educational model is a blessing in disguise or unproductive. While there is a certain narrative that proclaims online teaching as ineffective yet if you explore deeper you will realize it is the other way around. Allow me to explain why I, as an educator, endorse the changes the pandemic forced us to make. We were like frogs in a well with limited visions and suddenly we had no other option but to jump out to survive. What an amazing world we found with lots of free access to various new tools and support which in normal circumstances we may not have tried. We had to update our skills in a short span but thankfully with everything being available at the click of a mouse it was much easier.
I personally feel this pandemic has helped the education sector grow in leaps and bounds. It has made teaching and learning both more efficient and equitable. Students learned how to adapt, change according to their circumstances, and explore new options. International inter-school competitions which would have never been an option for many kids are now being won by them. A win does wonders to the confidence of students and sometimes creates a winner for life. Also, when they come back and share their experience, they encourage their classmates to dream on similar lines. They are exposed to international standards of teaching and assessments-questions which make them think and answer, this future generation is going to work with all the data at a click, so they need critical thinking and collaboration, both of which worked beautifully in an online class.
Now this has been a difficult but extremely fulfilling year for teachers, yes, we all had to put in lots of time updating our technical skills, but we all did it. Teachers who earlier said they cannot handle technology were suddenly pros at it, it was a year of personal boundaries being pushed and new personal benchmarks being set. We got data in seconds to modify our teaching, one class/ one test was all that was needed to know exactly which child is at which level and what type of intervention is required.
Every teacher worked meticulously to ensure their classes were error-free and as effective as possible- they never forgot that every class was recorded and often had parents sitting on the other side. We are now the 'outstanding' teachers who are constantly observed and monitored and totally enjoy the experience! The recordings also gave parents a reality check on their children and this brought in transparency.
Students are digital natives and now the teaching community is finally matching their skills. Personally, I now have a YouTuber, an inter-school winner already in my class of 29, along with it I have two kids working on a mask disposal unit for the community, 5 kids working on a story, and each one trying out something or the other. Personally, I have updated myself to become a Microsoft Master Trainer and Common-Sense Educator and am guiding many of my peers towards the same. If this is 'ineffective' believe me let us have it across.
Voice of Adeeba Waseem
Adeeba Waseem supervises academics in the primary grades (3-5) at DPS, Sharjah. Her goal in life is to ensure her 1000+ students experience unparalleled learning opportunities by incorporating best practices. She works proactively to help UAE create compassionate, empowered, happy global citizens and leaders of the future